Manual entries become a thing of the past!
Kasfia's Accounting Services House is managed by Kasfia Rashid, a professional accountant who aims to bridge the gap between CPAs and small business owners using Knowledge to build Abilities, hone Skills and create lifelong Habits. She has been in the accounting industry since 2004; starting in a CPA firm while earning her accounting accounting degree and ending her corporate career in the hedge fund industry.
As an automation expert, Kash can automate your bookkeeping processes using QuickBooks Online. This will free up hours of time to work on your business while providing audit-worthy financial statements that you can use to make better and wiser decisions.
Kash is here to go above and beyond to deliver results for her clients. Her no-nonsense attitude combined with a no-judgment approach creates a safe environment. She understands that discussing money is difficult but will make sure you will never feel judged. Kash is here to bring the expertise of a corporate back office accounting manager to your small business.
Referrals and References
Matthew Escobar – State Farm Insurance
Kash is great. She helped me out after my QuickBooks account needed help. Not only did she take the time to get to know me and my business needs, she did everything under time and under budget!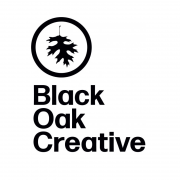 Lisa Bates, VP – Herding Cats
How we feel about working with Kash… We finally found a someone with the financial background, patience and organizational skills to help our growing agency run like a top! Kash is exactly who we have been looking for to help our small company that had outgrown it's bookkeeping knowledge. Not only does she understand the QB software inside and out, she stays up to date on tax laws and how those directly effect our business. I'm also appreciative that she is willing to explain the answers to all of my questions in detail, without judgement.

Our business is finally able to see exactly the areas where we are most profitable and what areas we need to reevaluate going forward. Knowing we have an expert like Kash overseeing our financials on a weekly basis gives us peace of mind. We know that we are now operating at our fullest potential and that… is priceless.

Thank you so much for all you've done for us!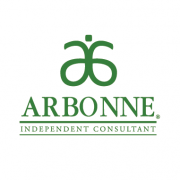 Coley McLaren, Independent Consultant – Arbonne International
Kash has been a lifesaver for my accounting and bookkeeping needs! After my previous bookkeeper retired, I attempted to do my own business books for the next year. Accounting is not something I enjoy doing and I really was looking for someone I could outsource my work to.

She was able to help me simplify my accounts, convert the data from another bookkeeping company, and show me how simple I could make tax prep with a convenient app that allows me to verify business purchases almost instantly after my card is swiped. No more waiting until the last minute to file my taxes because I put off doing the work I don't enjoy.

I highly recommend Kash to everyone looking to simplify their business accounting systems!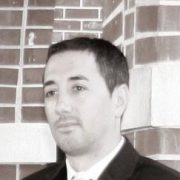 Scott Schwarb, Director of Treasury and Tax – CertiPay.
It is a true privilege for me to recommend the services of Kasfia Rashid. She and I have been working together for 8-9 months to create pivotal and intricate bank reconciliation solutions. Kash and I have spent innumerable hours together examining the flow of the accounts and devising a plan for better automating the process, while catching all exceptions to protect the business. Without her, the process would have been immensely more difficult. She uses her accounting background along with her technical software knowledge to work through this with considerable ease.
Glenn Fromer, CPA Director of Development – Treasury Software Inc.
Kash has worked with Treasury Software for a year and her ability to adapt new concepts, provide critical feedback plus her customer service skills strengthen the organization. She has been an active member of the team, acquiring multiple hats at a time. Kash is a remote employee, my confidence in her honesty and trustworthiness is key in our professional relationship.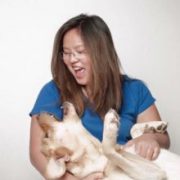 Emily, Owner of Dog Lovers Obedience School. 
Before I meet Kash I hated working with my QB because it was so unorganized and not set up correctly Kash helped me clean up my QB and was able to answers my questions in ways that I could easily understand. Thanks to Kash's help getting my QB ready to go for tax season was so much easier and not as stressful and she helped save me some money too. Thanks!
Contact Kash