Kash provides Knowledge based on your specific needs to grow your business, hones Abilities to save you time and effort, builds Skills that can be utilized in and out of your business, all to develop life long Habits for financial safety. Kash is not your average bookkeeper. She will set up a system of interlocking pieces to bring all the various parts of your business and life under one roof. The resulting global financial picture will allow you to make level two decisions. Her no-nonsense attitude combined with a no-judgement approach creates a safe environment. By having Kash as your bookkeeper you gain a partner, who acts as an extension of your c-class executive team, bringing the expertise of a corporate back office accounting manager to your small business.
Referrals and References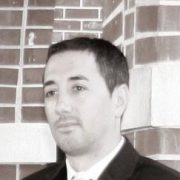 Scott Schwarb, Director of Treasury and Tax – CertiPay. Sep 6, 2016
It is a true privilege for me to recommend the services of Kasfia Rashid. She and I have been working together for 8-9 months to create pivotal and intricate bank reconciliation solutions. Kash and I have spent innumerable hours together examining the flow of the accounts and devising a plan for better automating the process, while catching all exceptions to protect the business. Without her, the process would have been immensely more difficult. She uses her accounting background along with her technical software knowledge to work through this with considerable ease.
Glenn Fromer, CPA Director of Development – Treasury Software Inc. Jul 6, 2016
Kash has worked with Treasury Software for a year and her ability to adapt new concepts, provide critical feedback plus her customer service skills strengthen the organization. She has been an active member of the team, acquiring multiple hats at a time. Kash is a remote employee, my confidence in her honesty and trustworthiness is key in our professional relationship.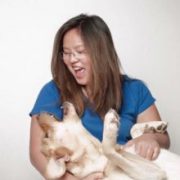 Emily, Owner of Dog Lovers Obedience School. Nov 4, 2015
Before I meet Kash I hated working with my QB because it was so unorganized and not set up correctly Kash helped me clean up my QB and was able to answers my questions in ways that I could easily understand. Thanks to Kash's help getting my QB ready to go for tax season was so much easier and not as stressful and she helped save me some money too. Thanks!
Contact Kash